Orthomotion operates out of a 12,000 sqft temperature-controlled premises dedicated to medical product 3rd party logistics (3PL) and distribution. We are based in Lancashire on the M6 motorway between J32 and J33 and so accessible to all UK motorway networks. The business is operational between 7:00 and 18:00 with core customer service functions available 8:30 to 17:00.
Our customer service and warehouse personnel will process and dispatch orders as required anywhere in the UK. Our normal delivery time is next day by 16:00, but before 9:00; 10:00 and 12:00 Noon slots are also available. We use a nationwide courier service to ensure next day delivery is achieved.
Tony Fennell, Chief Executive, has worked in the Orthopaedic Implant and Medical Device industry for over 33 years. He has hands on experience in every area of the business including Logistic Management, Distribution, UK and Worldwide Sales, International Marketing, Inventory Management, Quality Assurance and Regulatory Affairs, Research, New Product Development, Project Engineering, Quality Engineering, Product Registrations and Strategic Business Planning.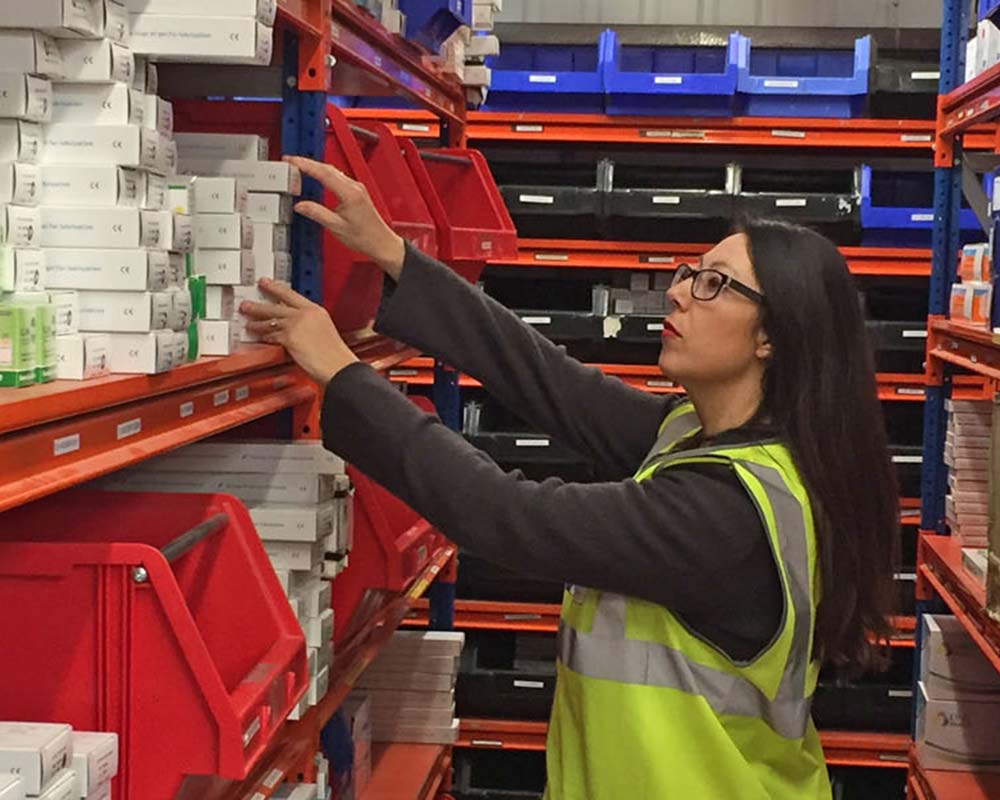 These historic positions have enabled him to build an effective worldwide network of contacts and relationships across all disciplines. Orthomotion utilises these dedicated and focused groups of affiliates to drive its Client's business strategies and plans forward.
Tony was responsible for the launch of a new unique spinal technology into the US market and subsequently established a complete US distribution network for this and other products. This enabled the organisation to significantly grow sales in the US and across worldwide markets which resulted in an acquisition of the technology, therefore realising the investors exit strategy.
Between 2006 and 2008 he was an advisor to the UK Government and was part of a team that consulted to the UK Trade and Industry to improve skills, in exporting medical device technologies across the globe.